About us
Book now
Our story
When we first discovered Fundu Lagoon it was simply ocean, beach and pristine jungle. Our aim, as we started to plan the hotel, was to have as little environmental impact as possible on this stunning landscape so we chose to only work with local resources and local craftsmen as we shaped the sandy pathways, sheltering Makuti thatch roofs and deep sea jetty that now add to the style and atmosphere of Fundu Lagoon. Our first guests arrived in 1999 and many have been returning ever since.
Fundu Lagoon has also been at the forefront of developing a sustainable style of eco-tourism that works closely with local communities to promote the conservation and environmental management of Pemba Island's magnificent island life.
Our aim is to offer guests an unforgettable experience, introducing you to the magnificent white sandy beaches, unspoiled scenery, and colourful people of Pemba Island who we have come to know and love. We think that our primary hosts are, in reality, the African landscape and the communities that have shaped it so beautifully for many thousands of years, which is why it is important to us that our local communities will always benefit from Fundu Lagoon as well. We work closely with neighbouring villages, helping to improve facilities for education and health care, including water supply, and finding innovative and sustainable solutions to meet local energy needs to minimise the environmental impact of any development. Fundu Lagoon is especially proud to be providing the local communities with boat transport when medical emergencies arise. All told, we feel privileged to be part of the Pemba Island community and look forward to welcoming you to this very special part of the world.
Directors
Ellis Flyte
Brian Henson
Alex Lewis
Marcus Lewis
Awards
Winning industry awards is an inspiration to everyone who works on the Fundu Lagoon team as well as inspiring confidence amongst our guests.
We were thrilled to be winners of the LuxLife 2020 Award for Resorts & Retreats and iescape's 2020 Award for Best Hotel (Africa). Fundu Lagoon won The Safari Awards 2019 for Best Marine Safari Experience in Africa and Most Romantic Safari Property Africa, following on from the announcement that Fundu Lagoon was a winner of the 2018 Safari Award for Best Ecologically Responsible Property. In 2020 Tripadvisor once again gave Fundu Lagoon their Travellers' Choice Award.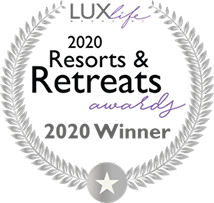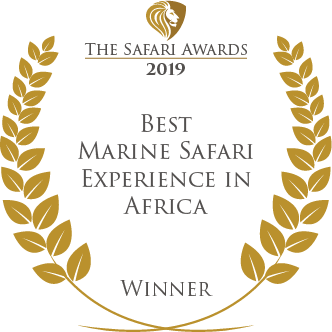 About Us