Dining & Bars
Book now
Fundu offers some of the best cuisine in East Africa, reflecting the cultural heritage of Zanzibar to create a fusion of Arabic, Indian, Swahili and Colonial influences.
A daily fisherman's catch and tropical fruits add an exotic twist to familiar international dishes. Fundu Lagoon's chefs provide delicious picnics for excursions and private dining can also be arranged for special celebrations with your own personal chef and waiter. There are regular beach barbecues as well as feasts of Swahili cuisine and music.
Three course meals are served for lunch and dinner in the main restaurant, a beautiful cool space that is shaded by the soaring ceiling of Makati thatch and left open sided allowing all tables to benefit from the fantastic ocean views.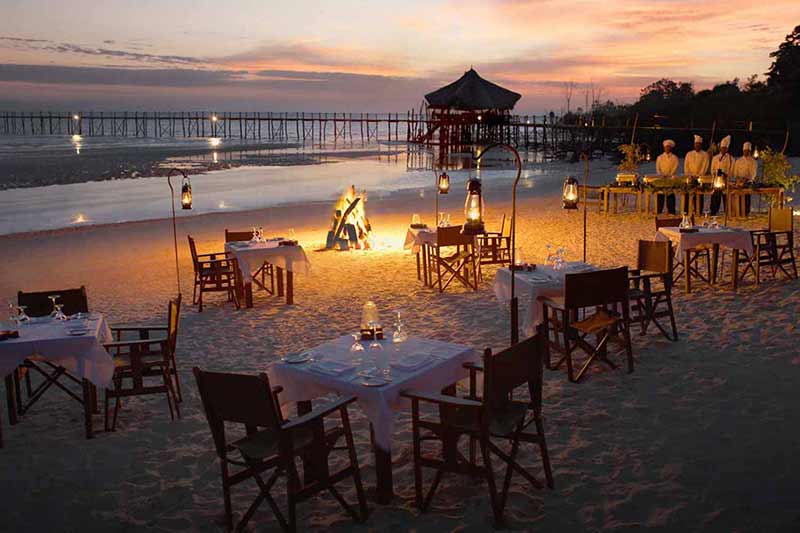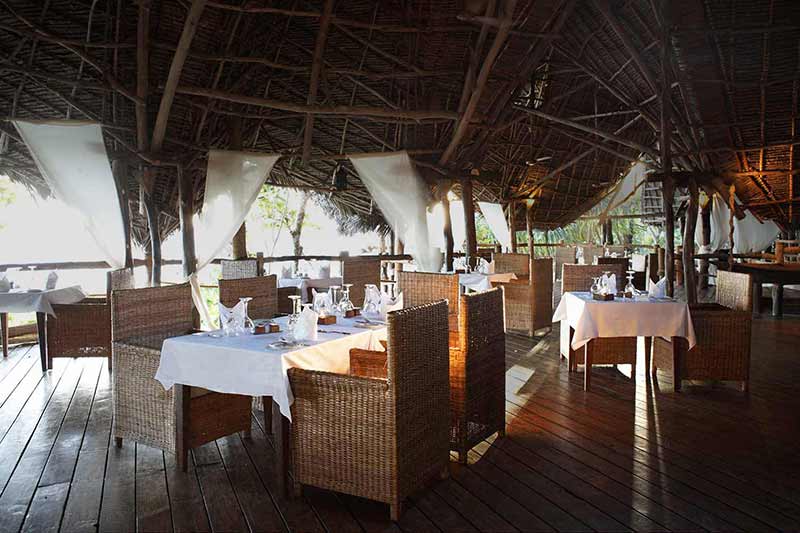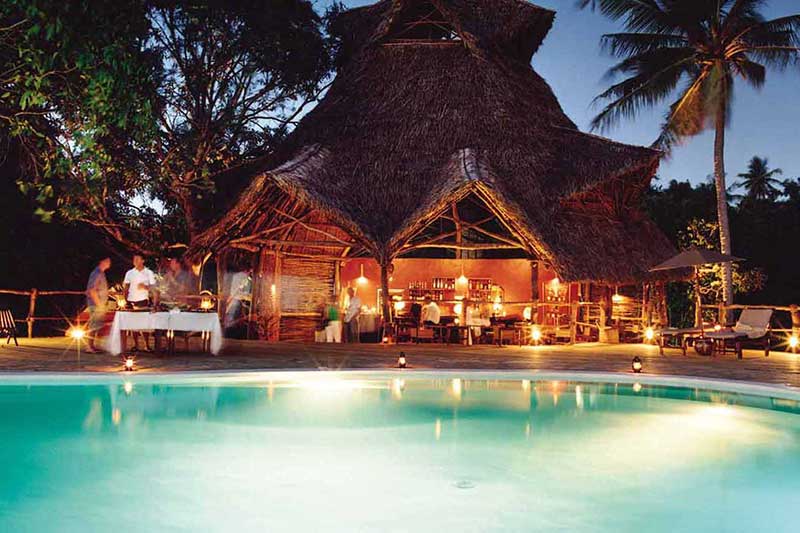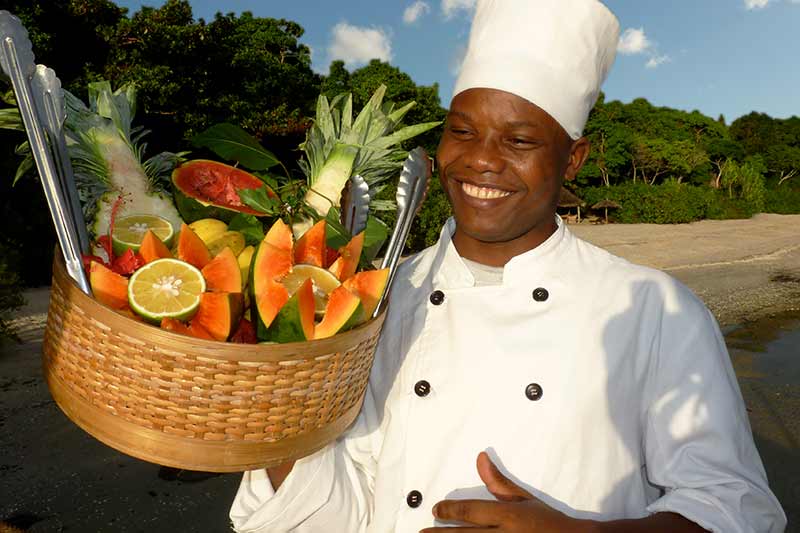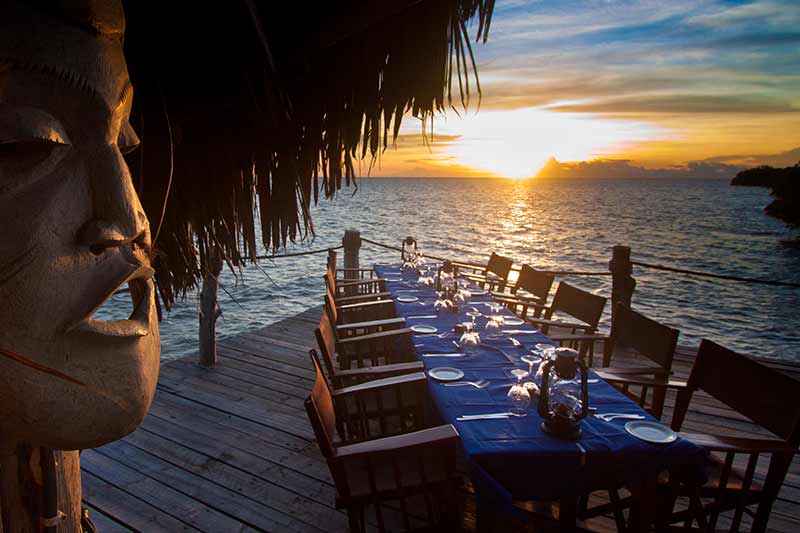 Main Restaurant
Beach BBQ
Main Restaurant
Pool Bar
Chef
Jetty bar dining
Fundu Lagoon's four bars serve a range of fresh juices, wines, beers, and cocktails. The Jetty Bar is a favourite place to lounge and watch the fisherman and dhow boats passing by during the day or to enjoy the sunset views. Meanwhile the main bar, situated in the hub of the hotel, is a relaxing place for a post dinner nightcap. The poolside and beach bars serve cooling drinks and light snacks throughout the day.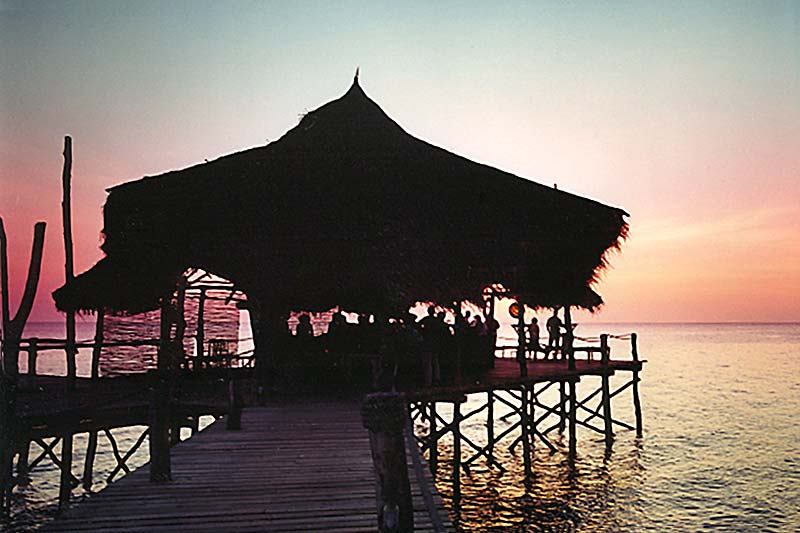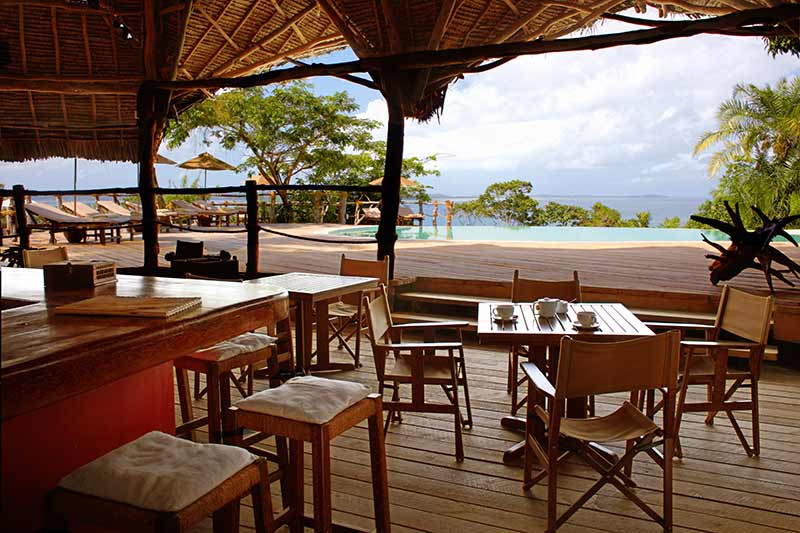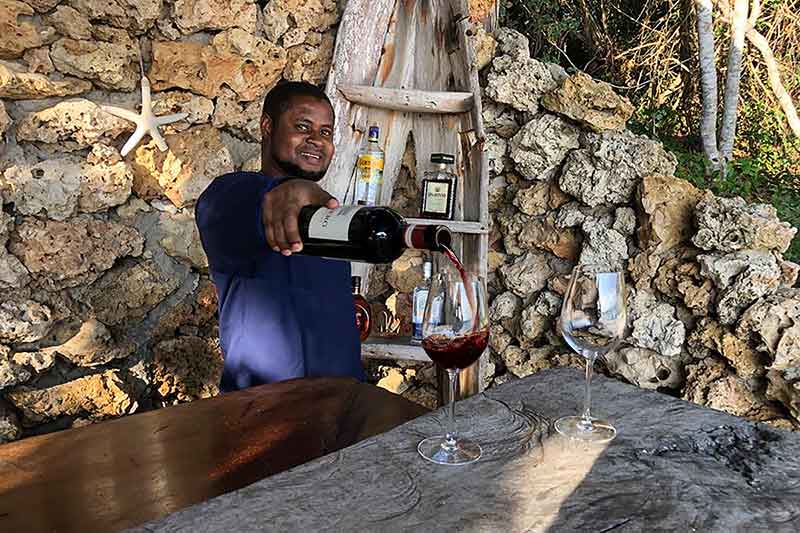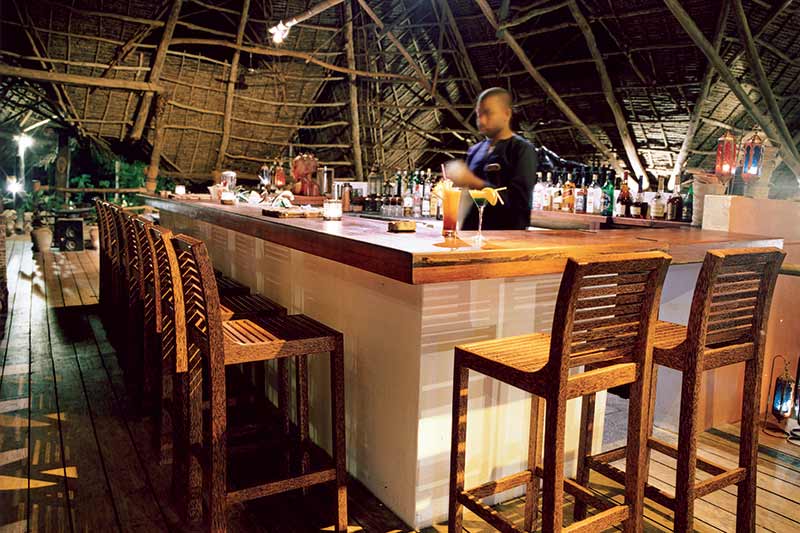 Jetty Bar
Pool Bar
Beach Bar
Main Bar
All meals and soft drinks, beers and a daily bottle of house wine are included in Fundu's hospitality. Additional premium spirits and wines are also available upon request.
Restaurants