Covid 19
Book now
Fundu Covid Advice
Open-spaces and fresh ocean air is an excellent environment for avoiding COVID. Fundu Lagoon is one of the best locations to escape the chaos. We invite you to our barefoot luxury resort on the stylishly authentic Island, Pemba - Zanzibar.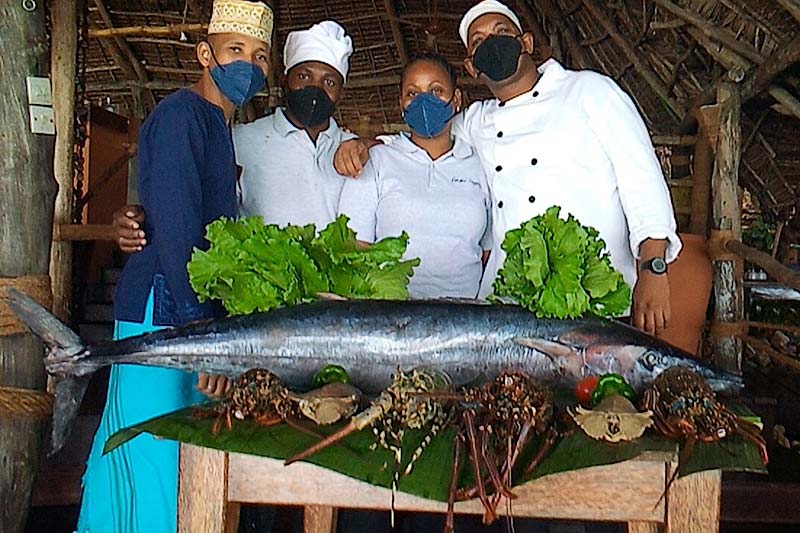 We are pleased to offer a unique service of in-house PCR testing for our guests. USD 145.00 per person for the whole process and to be paid at the lodge by the guests. This can be paid by credit card.
As there are strict testing protocols to be met as well as timeframe requirements for our guests' resident countries, the logistics of testing is key. Testing kits are obtained from our partner labs, sampling is conducted in-house, and the samples are then transported back for testing results. The results are received via email, as a digital and printable certificate, and via SMS, and will be certified.
While making your booking with us, our reservations department will work with you to plan around the timeframe requirements and your itinerary. Our responsive team at Fundu Lagoon is designed to be swift and adaptive, monitoring and working with the latest available information from the WHO and government authorities. The practices below may be adapted and changed as the situation evolves.
Temperature measurement upon arrival
Contactless check in
Masks will be worn by all staff
Hand sanitizer at designated areas of the resort
Social distancing (restaurant/bars)
Regular deep cleaning throughout the hotel
Covid