As the saying goes "Rome was not built in a day" Fundu Lagoon embodies exactly that. During the time the land was purchased, certain resources was not easily accessible for us which made the building a long, but worthwhile journey. Ellis's vision of Fundu Lagoon was slowly coming to life, and it started with purchasing the land that is now known as Fundu Lagoon.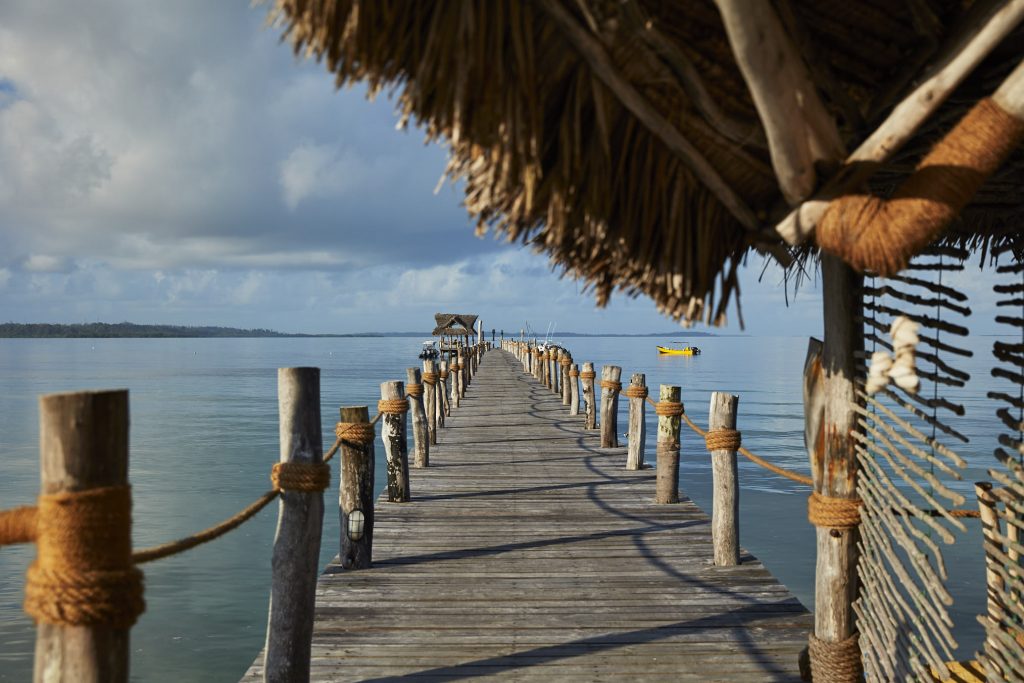 A good friend, Emma, who is a well-known architecture, sketched the site map of the lodge. Once the site map was finalized, it was time to set the team to work. Workers from the local villages were hired and about 20 men started working on the development. Due to a lack of road infrastructure, absolutely everything was brought directly to the beach. Construction became beholden to the tide – there was no jetty at the time, so deliveries could only be made at high tide.
This wasn't the only thing that slowed the building progress. Pemba Island's heat regularly topped 35 degrees Celsius, and the start of the build coincided with the beginning of the holy month, Ramadan. Work would finish at 2pm every day during this time. After a month of building the foundation of Fundu Lagoon, Ellis, who was working from London, organizing stock, planning deliveries and the logistics side of Fundu Lagoon, paid a visit to Pemba Island with Alex. "When I stepped off the boat, I knew instantly this was it, I didn't question the site for a second, there was very little to see, no jetty, just a clearing, an office and a well. This was it… and a lot of ditches, ditches, and mud everywhere!"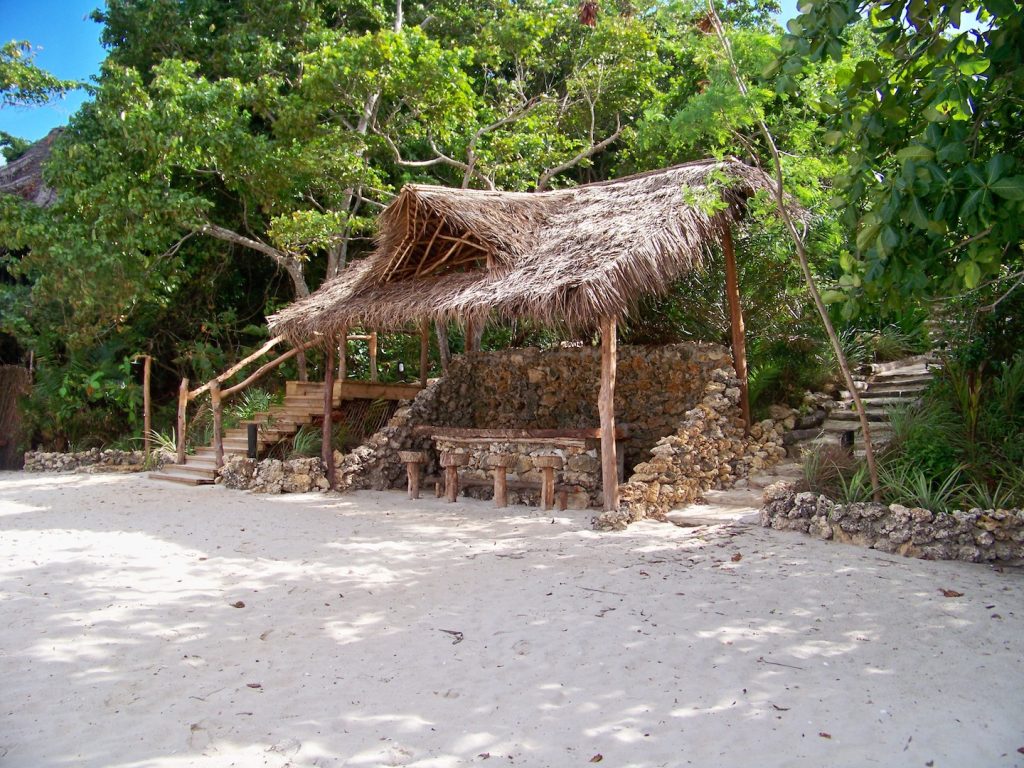 As the months went on, in the spring, Ellis planned a trip to Morocco, in search for décor for the lagoon as she was inspired by the African style to create her vision – she wanted to reference the easy-going luxury of a safari camp while embracing comfort and island chic. While exploring the local markets, goat skin and henna lamps caught Ellis' eye. She bought dozens of them to place around the hotel. Unfortunately, the goat skin lamps lasted barely three months in Fundu due to the humidity. However, the skin was stripped off and coconut string was wound around the metal frames instead. These lamps are still in use today.
Fundu Lagoon is a stay where everything that is done, created and inherited is developed and maintained to create a positive impact on the environment and the local community.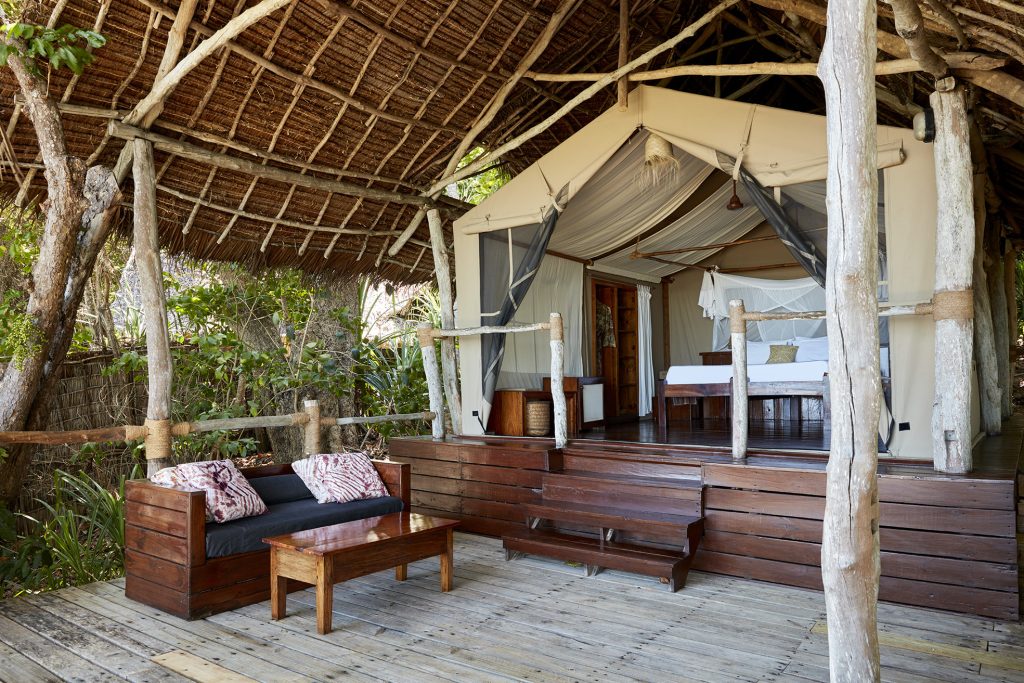 Follow along as we continue to unravel the various chapters it took that led Fundu Lagoon to where it stands today.
Source: The Story of Fundu Lagoon – Realising the Dream