Zanzibar has become a tourist paradise for its pristine beaches, secluded islands, and rich culture. Many are also surprised by the vibrant colours from the local villages and the detailed designed architecture that is as unique as the island's history. It's where Persian, Arab, Indian, African, and European cultures blend giving Zanzibar its unique and distinctive architecture.
Walking around Zanzibar's famous Stone Town is guaranteed to elevate your trip in ways the beaches and tropical trees can't. As you stroll through, you'll notice various benches outside the doors of the traditional Swahili and Arab homes. The community identifies these as Baraza, made of solid stone, which is built on each side of the streets, in front of the local homes.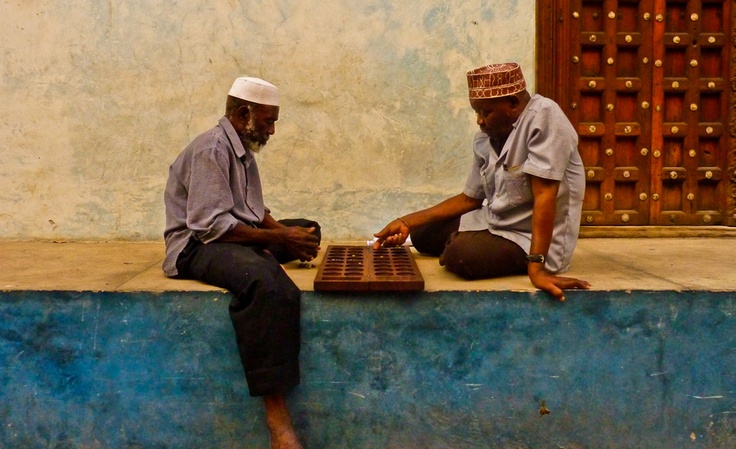 Looking at the history being these benches, they evolved as a way for Islamic men to receive visitors in their homes without compromising the privacy of their womenfolk. Coffee and sweetmeats were served on the baraza to anyone who arrived, and only closest friends and family were invited inside. In today's age, barazas are often designed into Zanzibar smarter hotels, where almost every courtyard boasts its bench and is whitewashed to match the exterior of the hotels.
The famous doors of Zanzibar have been incorporated in villages, hotels, and homes all over the world, becoming a distinctive design that showcases the traditional culture of Zanzibar. These massive teak or mahogany structures are the entrances to every building in Stone Town. But what makes these doors so unique? Their distinctive brass studs were inspired by India and originated as a defence against war elephants, used to batter down doors in the tribal wars in Punjabi history. These doors only open by one side allowing visitors to come through one at a time, preventing the doors from being forced open by a hidden enemy. With a glance, you'll seem to notice that these doors are all the same but with subtle differences. "The craftsmen who carved the doors tailored each door to the social position, religious activities, and the occupation of its owner" as quoted by an article.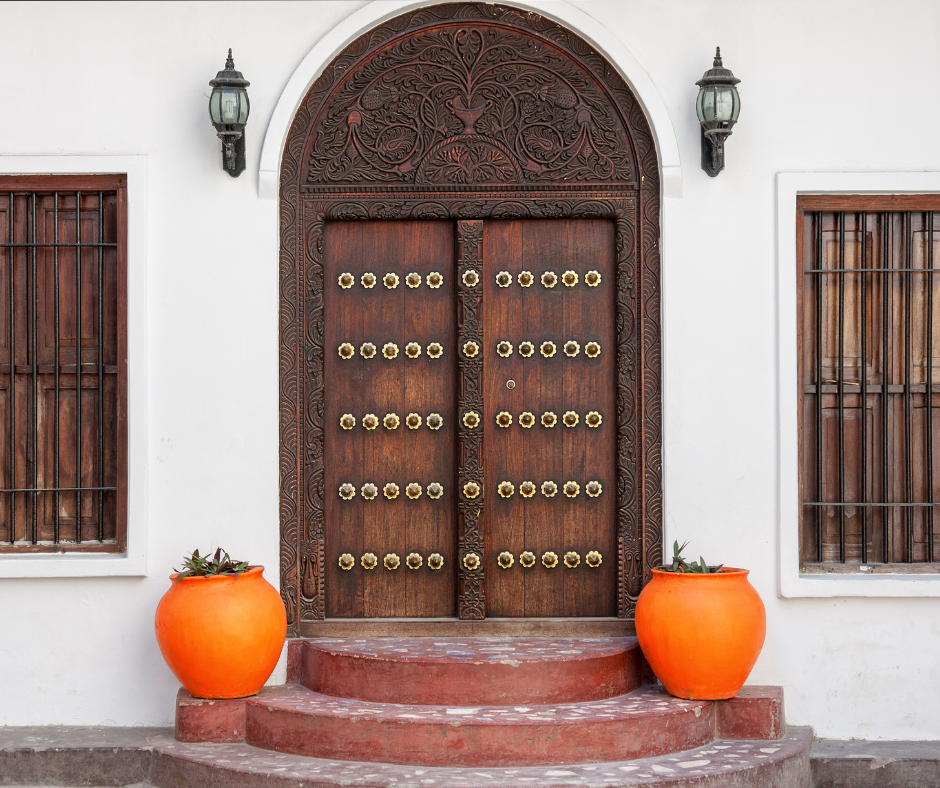 Coming to Pemba Island, Zanzibar, means entering another world waiting to be discovered. With rich cultural roots, pristine beaches, and villages that hold so much history, makes for a memorable journey. When you're strolling through the local villages, be mesmerized by the architecture and remember the purpose it held decades ago.